Don Giovanni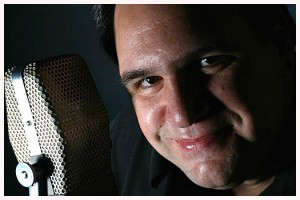 The Don Giovanni Show has featured Goodtime Italian Oldies for stations all over the country for over thirty years from the 40's thru the 60's from great legends such as Dean Martin, Frank Sinatra, Connie Francis and Louis Prima! The show now airs Saturdays 8am-10am.

The Don Giovanni Show features Sundays with Sinatra! Ol' Blue Eyes is back, Frank Sinatra, singing the songs from the Great American Songbook every Sunday from 10am-Noon on SolidGold104.5FM with archived podcasts available!

Don Giovanni has been a Broadcaster since 1985, entertaining listeners in major markets such as NYC,NJ, Boston, Chicago and Philadelphia as well as his hometown of Binghamton, NY. I am excited to be a part of this great station and join the Legendary Announcers, Mo Taylor and Judith Gross on Solid Gold 104.5FM. Tune in every weekend fun and great music!

If you miss a show, click the "PODCASTS" link above. Shows are posted immediately after airing live.
Supporting Local Businesses